remixes

Oct 16th, 2013; 10:00 pm (GMT+8)

1,551 views
Tweet
Official Remixes
rickified rant's

May 13th, 2010; 9:13 pm (GMT+8)

1,502 views
Tweet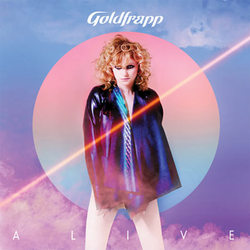 It's been awhile since I've ranted eh. Missed me?? =P Going to the point, "
Alive
" is
Goldfrapp
's 2nd single from their fifth studio album,
Head First
. To be released on 7th June 2010, it's an excellent follow-up to "
Rocket
". Love the single cover btw, it should've been the album cover instead!!!
With the
Dave Audé
mix being the most commercial out of the remixes, it does retain the sythy-hook from the chorus. I kinda like the
Arno Cost
Mix too. But I don't think they are comparable to the original mix, which is very Abba-esque and uber catchy!!! More of it on my in-depth review of the album (coming soon)!!!
For now, enjoy the remixes. =)
Official Remixes
files hosted on mediafire.com