exclusive interview

Dec 13th, 2011; 11:43 pm (GMT+8)

399 views
Tweet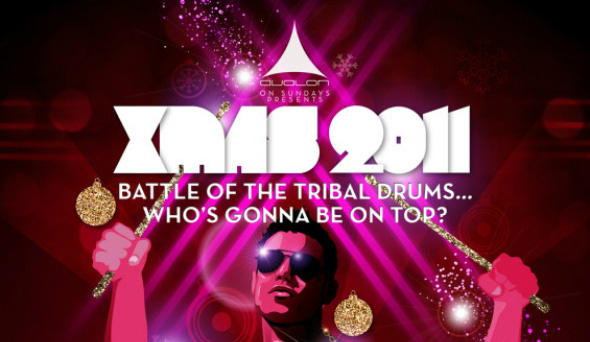 New megaclub boys night, Avalon on Sundays & Big Kid's MUSE party will be putting together X'mas 2011 on Monday, 26 December to finish off the festive weekend with a big bang.
"Since the party falls on 'Boxing' Day, we thought we should have a little DJ spin-off and fly in guest DJ Saru for the night to spin with Big Kid," says Calvin Tan, promoter of Avalon on Sundays. "They will be taking turns spinning sets of 45 mins consecutively throughout the night, and will bring their best circuit and tribal music which the boys love!"
The party will also feature hunky Go Go boys and performances. Entry is $20 per person, but a concession entry fee of $12 will be given to all NSFs and students upon proof of I.D. if you get there before 11.30pm.
Here's an interview we did with 24yr-old DJ Saru from Osaka, Japan to whet your appetite. (We think he's HOT!)
Exclusive Interview with DJ Saru from Japan!!!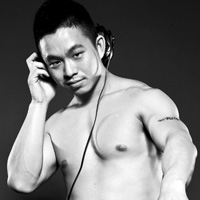 1. We're really excited to have you in Singapore for the MUSE X'mas party on 26 December. When was the last time you were here and what are some of the parties you've played?
This is going to be my second time to DJ in Singapore. I was here at Club Taboo this summer and I'm so looking forward to playing again. The Singapore crowd has so much energy and power! The crowd is what really makes me move! Can't wait to be there again and see all those smiling faces!
2. You're quite the celebrity back in Japan appearing on magazine covers and various publications, how did you get your start in DJing?
I started DJing at 15, so it's been about 10 years. It all began with Hip Hop and Trance, then leading to many different sounds, bringing me to where I am now. I wouldn't call myself a celebrity, but I've always been one wanting to stand out, so modeling for magazines came naturally. I wanted to make sure I had something to remember the "me" now, so when the offers came I took them.
3. What is your craziest encounter or experience as a DJ?
Can't explain it, but I'm always looking to have the most fun! I see music as a link between people, so every time I spin it's a new, crazy and wonderful experince! Having DJ'd in Taiwan, Peking and other foreign countries, I've seen how music crosses all language barriers brings people together. Maybe that's the craziest thing!
4. What tracks and music can we expect to hear from you at MUSE?
It's hard for me to put into words what I want to express, but I'm sure everyone will feel it when I play. I'm looking to go to a deeper style and level, not stopping at just me. Want it to be a big surprise!
5. What is your one X'mas wish for 2011?
Just want to have fun and keep it that way!
6. Finally, you're doing a "versus" at MUSE against Big Kid, so who's gonna be on TOP? You or Big Kid? :)
Me of course! I like to be on TOP. lol...Just joking. Big Kid & me will be taking turns spinning 45min sets one after another, so it'll be fun to see our chemistry in the DJ booth and how we can get everyone on the dancefloor excited! See you soon! I can't wait!
Do visit MUSE Event Page for more party details